Learning Research Studios
Cutting edge technology in an experimental and collaborative classroom environment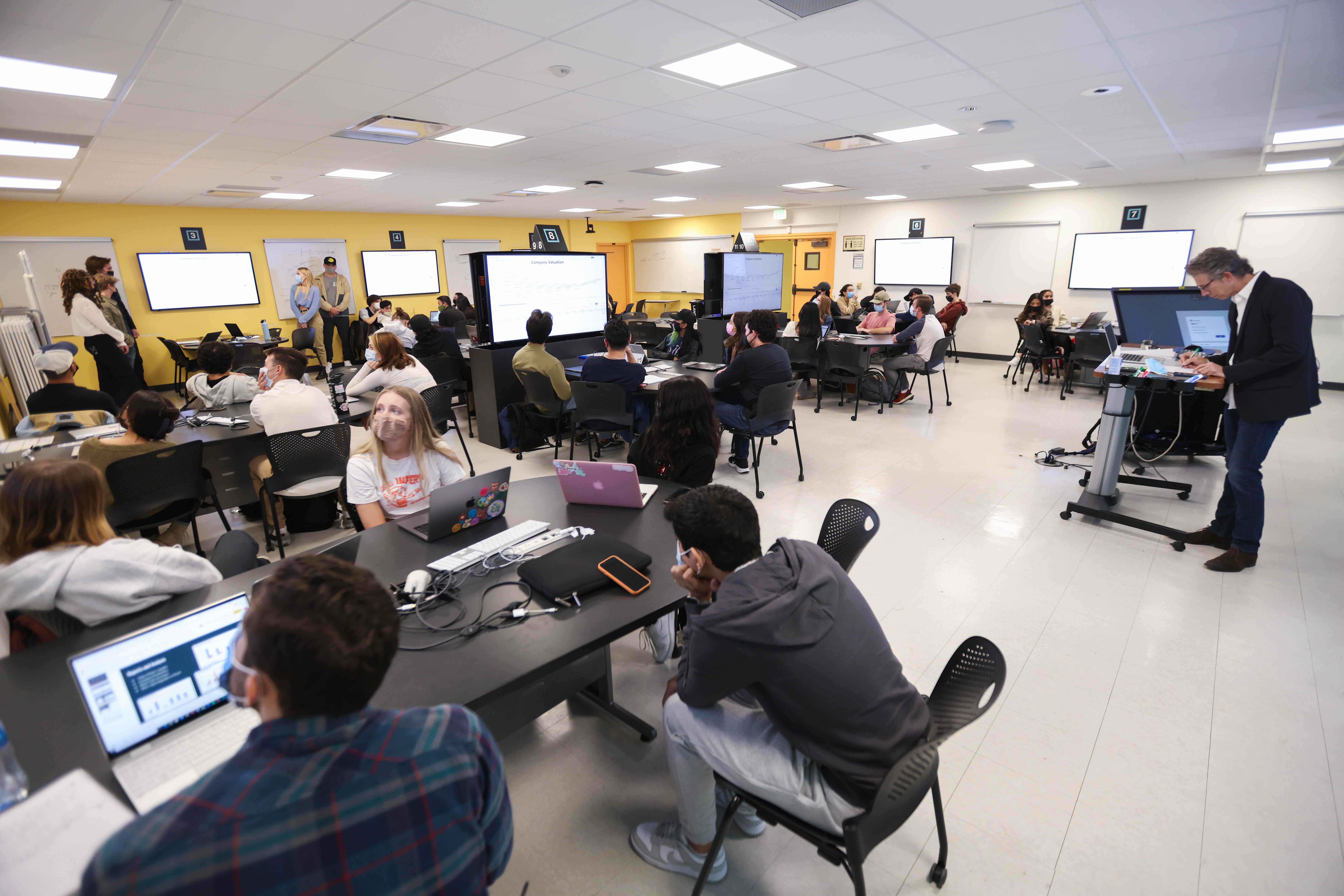 The ITS Learning Research Studios (LRS) provide innovative learning spaces for faculty to experiment with state-of- the-art instructional technologies and student-centered classroom design.
LRS Reservation Request Timeline:
LRS reservation requests for Fall of the following year will be accepted in October. Decisions/instructor placements will be made by end of November.

LRS reservation requests for Spring of the following year will be accepted in February. Decisions/instructor placements will be made by end of March.
LRS spaces encourage experimenting with technologies that:
Support alternative models of organizing, teaching, and managing a class
Promote use of educational multimedia
Encourage interactive, interdependent, cooperative learning
Use wireless technologies for teaching
Assist with the formative student assessment of instructional approaches
Faculty who teach in the LRS are encouraged to pursue scholarly research related to pedagogical innovations in these spaces, and are supported by ITS staff and a cohort of fellow LRS faculty.
List of LRS Spaces:
AH-1112 (44 seats)
AH-1120 (48 seats)
LH-410 (77 seats)
SSW-2649 (20 seats)
SSW-2667 (30 seats) - Learning Glass Studio
Getting Started Questions
How can I reserve time in an LRS space? – All prospective LRS faculty must complete the LRS Reservation Request form. ITS staff will acknowledge receipt of requests within two business days, and approvals will be sent following the schedule listed above. Late requests will receive a response within two business days and will be subject to availability.
How do I operate the equipment located in the LRS room? – A technician at ITS will be more than happy to provide an in depth training session, as well as best practices towards use of the room. Please call the ITS help desk at 594-5691 to schedule an appointment.
Instructional Technology Services
Adams Humanities, 1st Floor
San Diego State University
5500 Campanile Dr.
San Diego, CA 92182-8114