ZoomCorps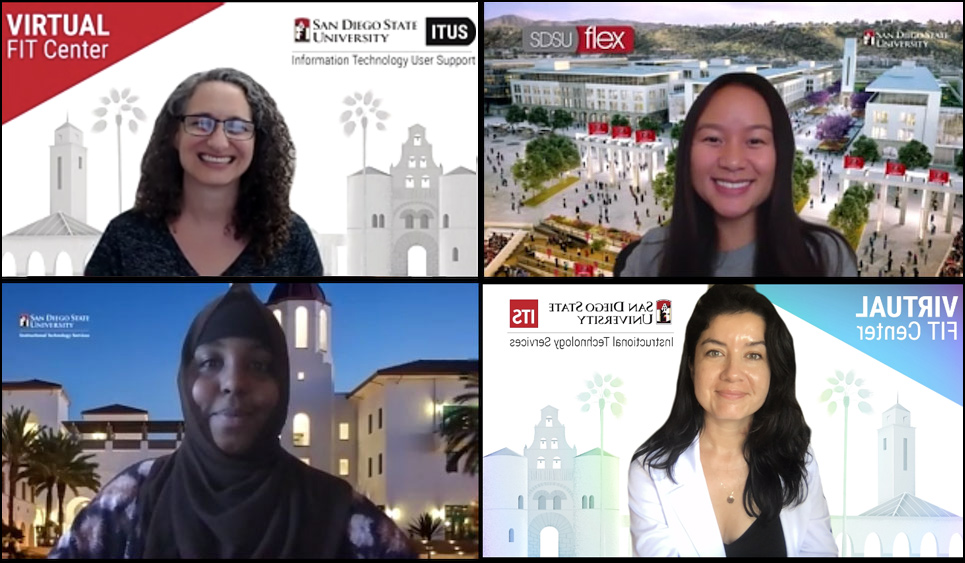 Given the sky-rocketing demand for support with scheduling, facilitating and archiving high-profile, strategically important Zoom-based meetings and webinars, the IT Division is launching SDSU ZoomCorps.
The SDSU ZoomCorps is a special team made up of 50+ SDSU staff representing key stakeholder units from across the campus including, but not limited to:
Academic Affairs
Business & Financial Affairs
Colleges
IT Division
Student Affairs
StratComm
The focus for the SDSU ZoomCorps members is to support the people in their unit or area of the campus. This way, each unit will have someone with a deep understanding of how to leverage Zoom, especially for high-profile webinars.
If you are a faculty or staff member requesting Zoom support for high profile meetings or webinars, requests should be made via ServiceNow to your respective College or Department via "Get Help". Requests should also have an MPP, or Assistant Dean or higher designation copied on the request by adding them to the "Watch List" section.
Not sure who the ZoomCorps member(s) is from your College/Division? Click this link to find out!
Join ZoomCorps
If you are a staff member wanting to enroll in the ZoomCorps Self-Paced Training Course, please submit a request via ServiceNow and we'll go ahead and enroll the user in the course. Once you receive confirmation you are enrolled in the course you can use your SDSUid credentials to log into Canvas. If you have any questions or issues accessing the ZoomCorps Self-Paced Training Course, please submit a ServiceNow incident to the ITS help desk.
If you are a ZoomCorps member and do not see your name on the list, please submit a request to Chris Clements, Director of Information Technology User Services (ITUS) and ZoomCorps Lead, via the IT Division Help Desk in ServiceNow to get your name added.
COVID-19 Resources
Training Resources
Virtual Assessment Resources
Virtual Teaching Resources
Technology Resources
Student Resources