Faculty Instructional Technology (FIT) Center
A comfortable lounge-style lab for faculty to work and receive assistance from ITS staff.
In addition to our location in Adams Humanities 1109, the virtual FIT Center is here to stay!
Check availiability on the support page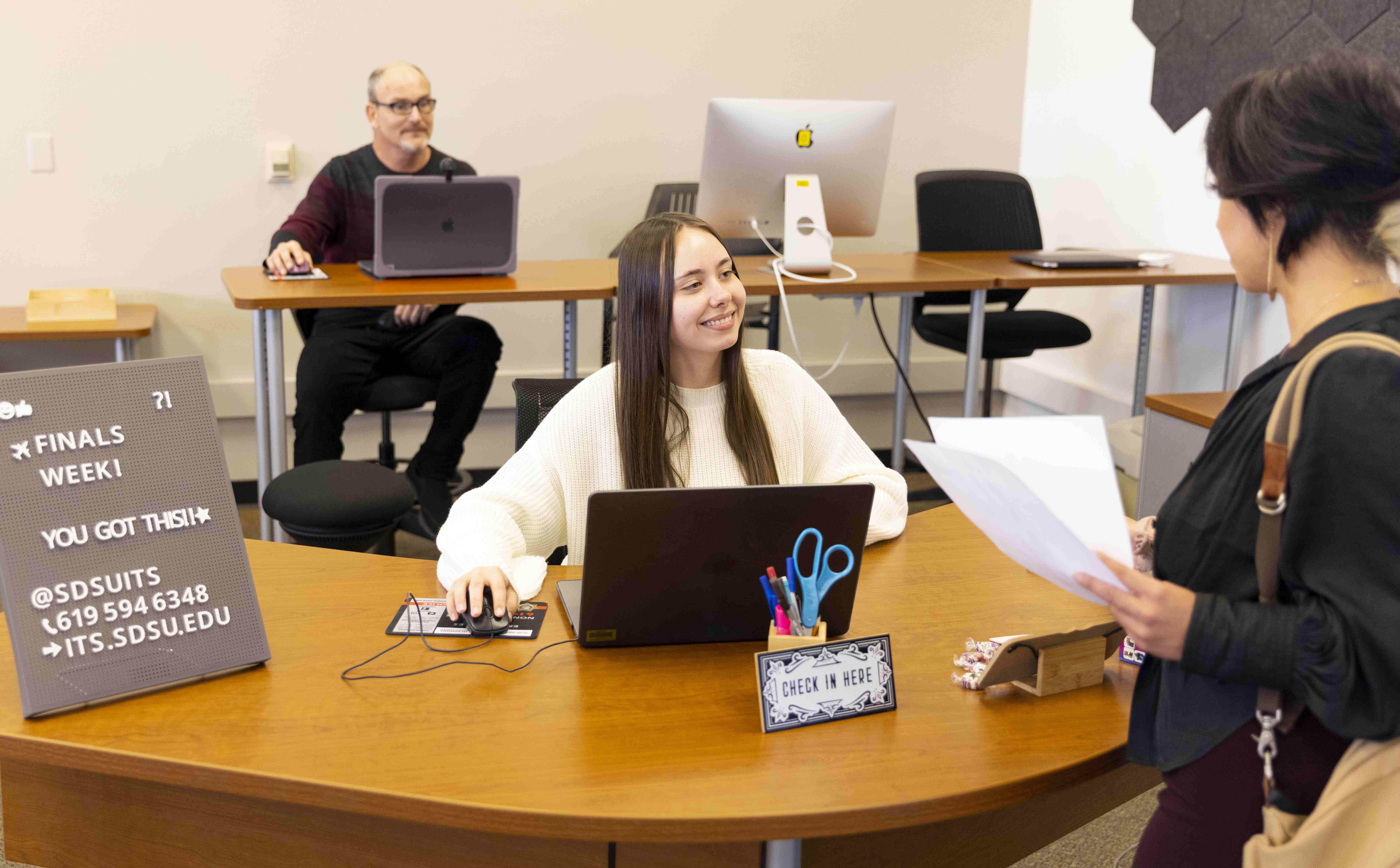 The FIT Center supports faculty with technology resources and provides assistance with creating instructional materials, professional presentations, non-funded research and publication. The FIT Center serves as a hub for faculty to work individually or meet in small informal groups.
Faculty are welcome to bring their snacks and lunches to the FIT Center.
Features and Benefits
The FIT Center has workstations with Mac and Windows OS that include MS Office software, iClicker, and other tools.
An instructional technology consultant is available for instructional design and technology consultation.
Faculty can learn how to use instructional technologies such as i>clickers, how to create accessible documents, how to use tools such as Canvas, Respondus, Turnitin, and much more.
Getting Started Questions
How do I get started with Canvas, Lecture Capture, Respondus, iClicker, Turnitin, and other instructional technologies? – Our instructional technology consultants will meet with you to help you get started, show you how to use the application as a pedagogical tool and explain best practices for classroom and online time management. ITS can provide useful web links, resources and job aids. Our face-to-face and one-on-one consultations will demonstrate that ITS is ready and able to go the extra mile for you.
What other services does ITS offer? – The FIT Center consultants are prepared to discuss our varied services. Our homepage is a good place for you to see a full view of the many ways we can help you.
Instructional Technology Services
Adams Humanities, 1st Floor
San Diego State University
5500 Campanile Dr.
San Diego, CA 92182-8114