San Diego State Honored at the 37th Annual DET/CHE Conference
by Summer McGuckin on December 8, 2022
The Drivers in Educational Technology / California Higher Education (DET/CHE) conference takes place each year to bring together leaders and innovators in the higher education instructional technology space. DET/CHE members discuss ways to advance media and technology across both public and private universities in California. Members are passionate about innovation, intentional design, inclusivity, and future-thinking technology - the four tenets of DET/CHE.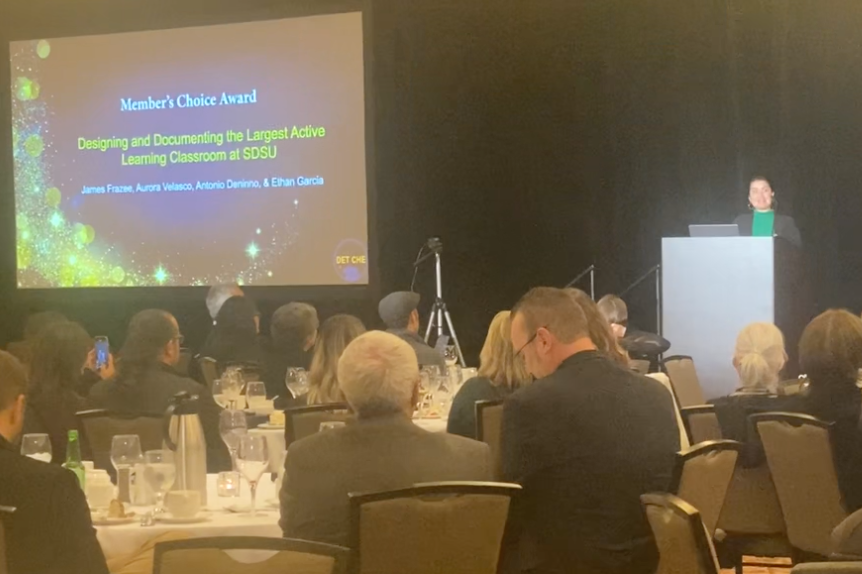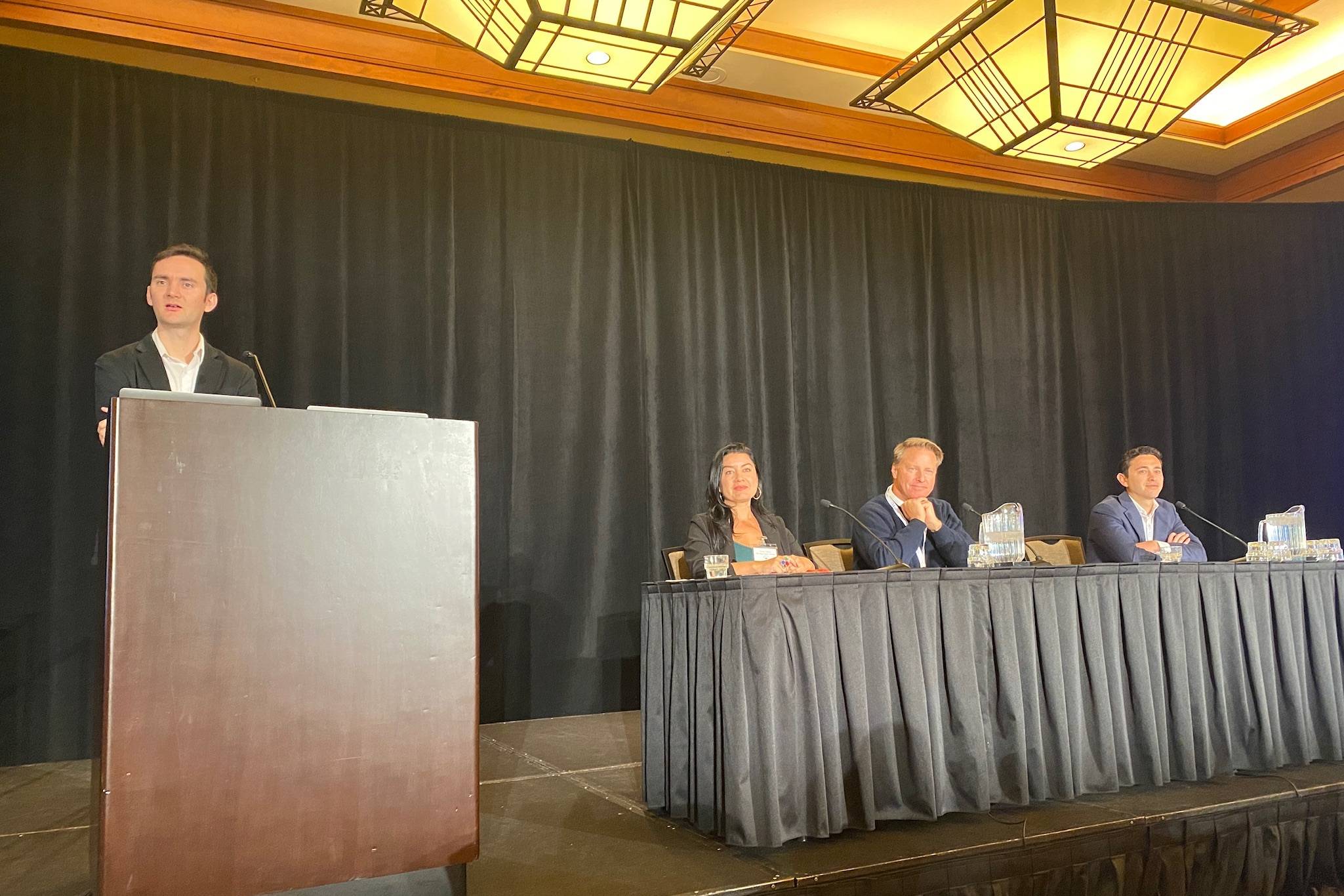 The 37th annual conference was held this year in Sacramento, California. This year, San Diego State University was awarded the Member's Choice Best Presentation Award out of 23 presentations for "Designing and Documenting the Largest Active Learning Classroom at SDSU," presented by Antonio DeNinno, James Frazee, Ethan Garcia, and Aurora Velasco. Included in the presentation was the "Upgraded Classroom" documentary, produced and directed by Ethan Garcia. The documentary outlines the process of transforming Physical Sciences 130 (PS 130) into an active learning environment, including the challenges faced during the COVID-19 pandemic.
PS 130 was designed based on the idea that students will get more out of their class time while in a setting that facilitates collaboration with their peers. Circular tables of six to eight students enable them to establish "rapport that may not have been possible in a more conventional lecture hall," says Dr. James Frazee, Deputy CIO and Senior Associate Vice President.
This award would not have been possible without the collaboration of those in LETUS, the IT Division, Facilities Services, and many other campus partners. San Diego State University congratulates those involved on this incredible accomplishment.