Equipment Checkout
Have technology needs? We've got you covered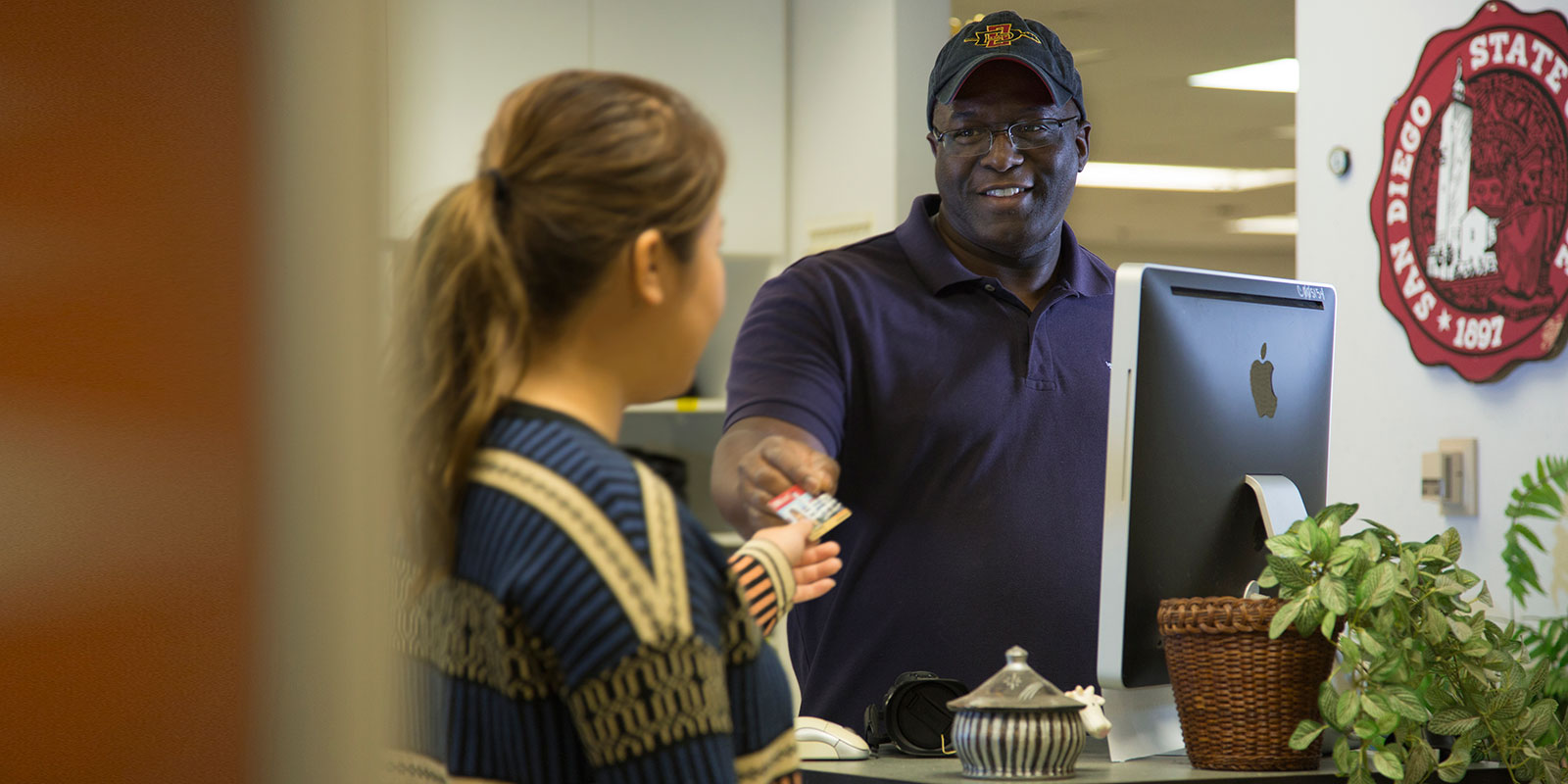 To support the instructional program, ITS offers a variety of computer and audio/visual equipment for checkout to SDSU faculty and staff. Such equipment includes Mac and Windows laptop computers, portable video/data projectors, digital cameras, and more.
ITS staff can also provide training on proper usage, tips, and techniques to get the most out of your equipment reservation. We provide same day checkout on most items, so you never lose precious class time due to a forgotten laptop adapter or Smart podium key.
Equipment Available
Macintosh laptops
Windows laptops
GoPro 360 cameras
Digital still cameras
Digital video camcorders
Video/data projectors
Portable screens
Public address systems
Table top USB microphones
Samson PXD1 USB Microphones
USB document cameras (for use with laptops)
USB headsets
USB web cameras
Powerpoint clickers
Meta Quest 2
Wifi Hotspots
Mac CD Drives
Laptop Adapters
Getting Started Questions
How do I reserve equipment? – Reservations for equipment can be made either in person or by phone. Please visit our office in AH 1129 or dial extension 4-5691. Please note a RED ID is required.
How long may equipment be checked out? – You may borrow items for 7-10 working days.
Do you charge any fees? – If equipment is to support an academic course, no fee is charged. For non-academic purposes please refer to our Equipment Fee Schedule for pricing and contact information.
Instructional Technology Services
Adams Humanities, 1st Floor
San Diego State University
5500 Campanile Dr.
San Diego, CA 92182-8114