Writing Tools & Plagiarism Prevention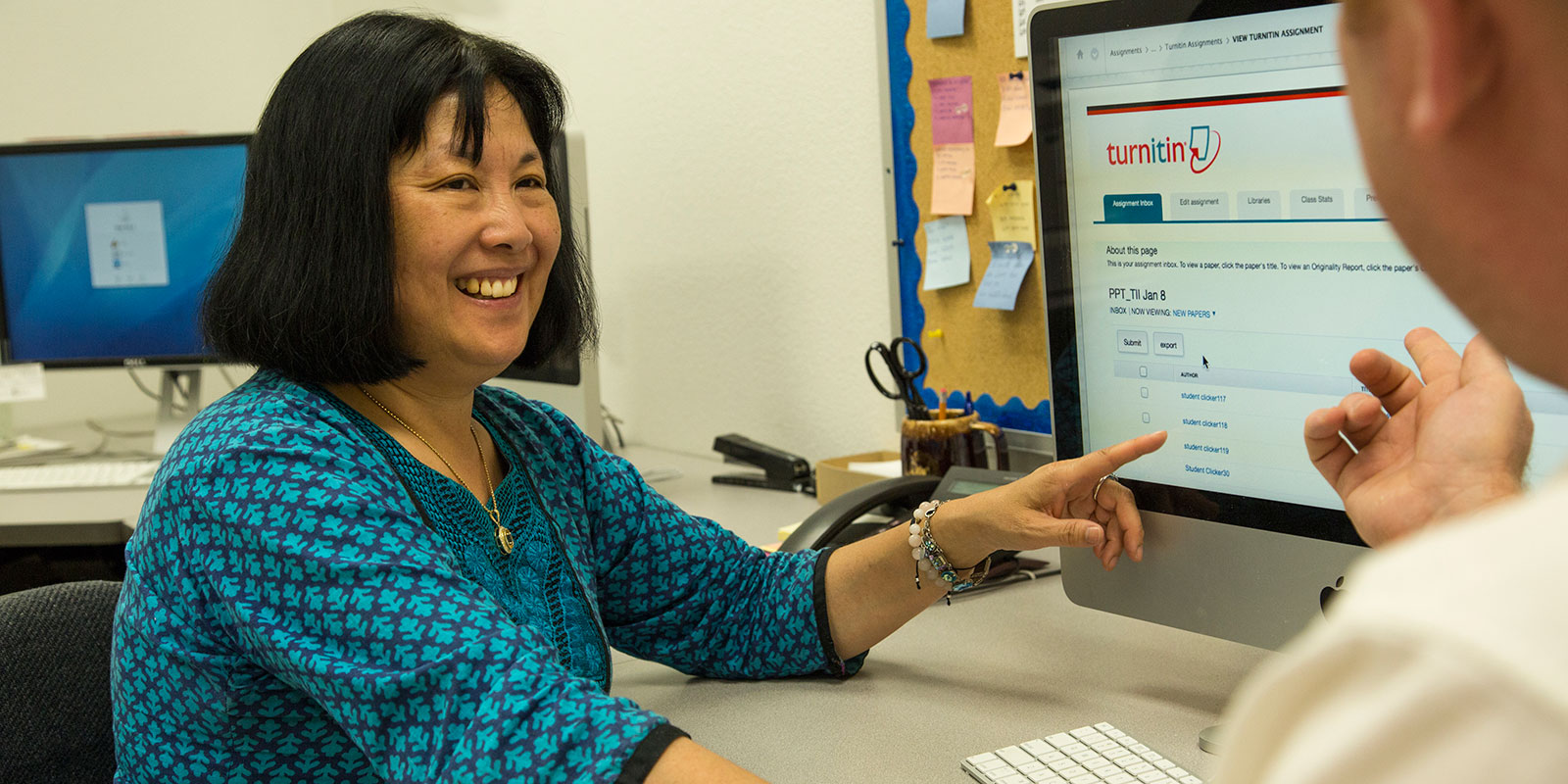 Turn students on to becoming better critical-thinkers and writers using the online Turnitin writing tools: Originality Report for promoting academic integrity through proper citation; GradeMark for timely and meaningful feedback of writing assignments from instructors; PeerMark provides feedback from other students who review online assignments based on the instructors guiding questions.
Students easily submit writing assignments through Turnitin assignments in Canvas. An instructor gives immediate online formative feedback with text and voice comments, grade form or rubric scoring that instantly tabulates the final score and appears in the Canvas Gradebook
Through peer review assignments, students can become better critical writers by reviewing their peers' writing and answering the review questions designed by the instructor.
Features and Benefits
Turnitin engages students with formative online feedback from instructor and/or peers to help them become better critical writers and reviewers.
Turnitin is a time-saving class management tool for instructors; it provides immediate feedback and scoring within Canvas Grade Center.
Turnitin generates originality reports for matching text to help students understand proper citation and improve writing.
Getting Started Questions
Can I copy a Turnitin assignment from another Canvas course to a current course? – Copied Turnitin assignments links will be broken in the Canvas Grade Center. A unique Turnitin assignment should be created for each course.
Do I need a Turnitin account to get started at SDSU? – No; you can create a Turnitin assignment within Canvas by selecting a content module (i.e., Assignments), going to Create Assessment, then Turnitin Assignment and finally you define the parameters to set up the assignment. Upon creating the assignment, a Canvas grade book column for this assignment will appear.
How will Turnitin save time in grading papers? – You can easily grade each paper for one assignment using Turnitin GradeMark which has features such as quickmark, text and voice comments, and attached grade forms and rubrics. The final score will appear in Canvas grade book. Students and instructors can access the grademarked paper and review individually or face-to-face.
Instructional Technology Services
Adams Humanities, 1st Floor
San Diego State University
5500 Campanile Dr.
San Diego, CA 92182-8114