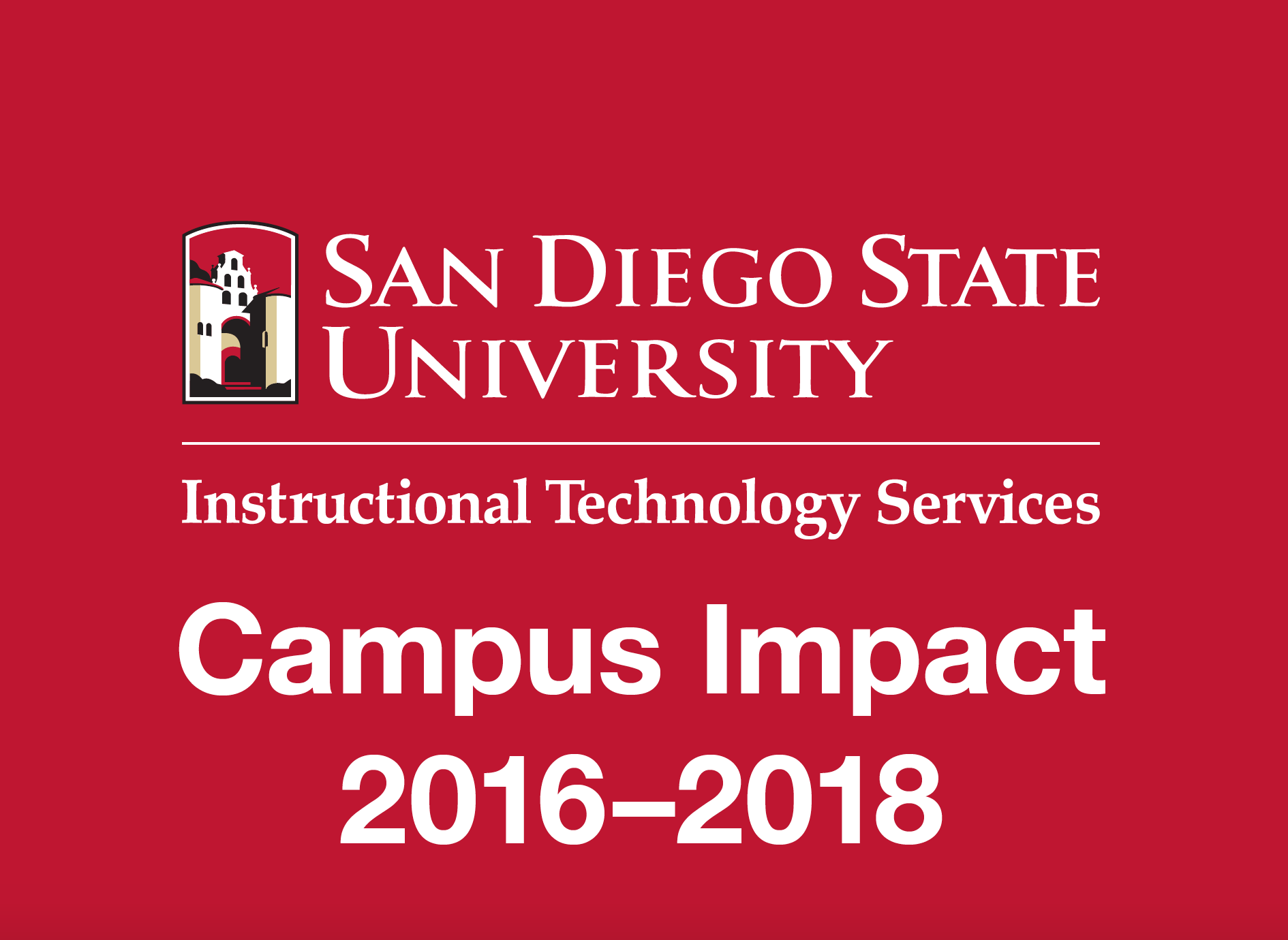 Dear SDSU community,
As the data demonstrate, ITS made significant contributions to Academic Affairs and across the University during the 2016–2018 timeframe, which was a period of record-breaking growth in demand for instructional technology services at SDSU.
Beyond what is represented in the ITS 2016–2018 Campus Impact Report, other areas include overseeing dozens of complex learning space enhancement projects—both at the San Diego and Imperial Valley campuses—ensuring high functioning and customer-oriented services. These services include, but are not limited to, instructional design, faculty support, special events, innovation projects, academic publications, grants/awards, and ongoing research and development—as well as leading and serving on multiple campus-wide committees and strategic working groups.
We look forward to continuing to maintain a high quality of services while accommodating ever increasing growth and demand for instructional technology at SDSU!