In an effort to provide the latest in effective learning environments for SDSU faculty and students, each summer ITS evaluates and refreshes outdated Smart Classrooms. This process includes everything from newer and faster computers, brighter video projectors, updated sound and lighting systems, new flooring, fresh paint, and even some architectural updates.
ITS works closely with SDSU Facilities Management, Enterprise Technology Services, and Enrollment Services to identify classrooms in greatest need of technology and facilities upgrades. Then the heavy lift begins, with staff members working tirelessly during the summer months to complete the transformation. This summer, 14 classroom refreshes were completed; ten classrooms at the SDSU Main Campus, and four more at the Imperial Valley – Brawley Campus.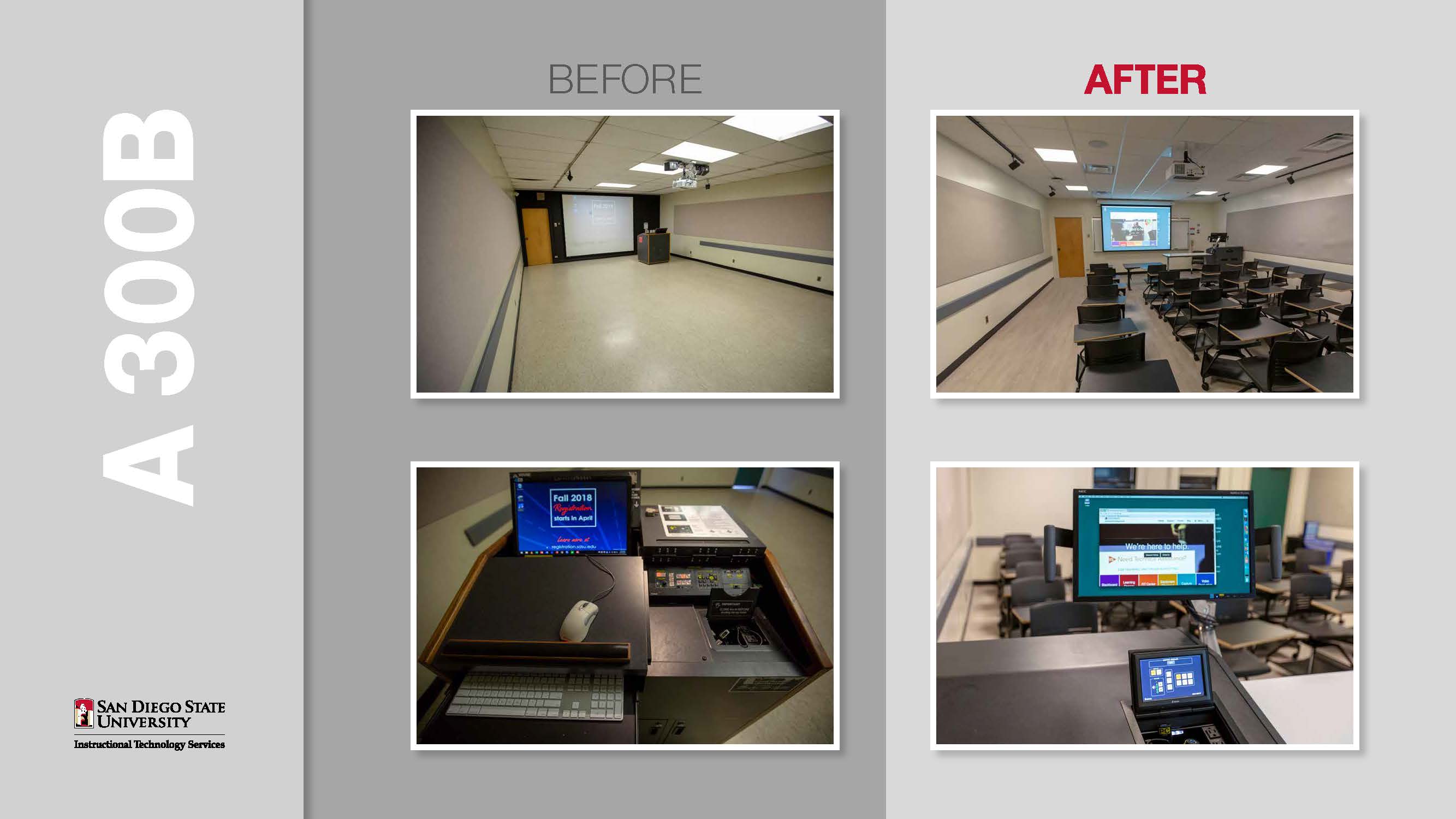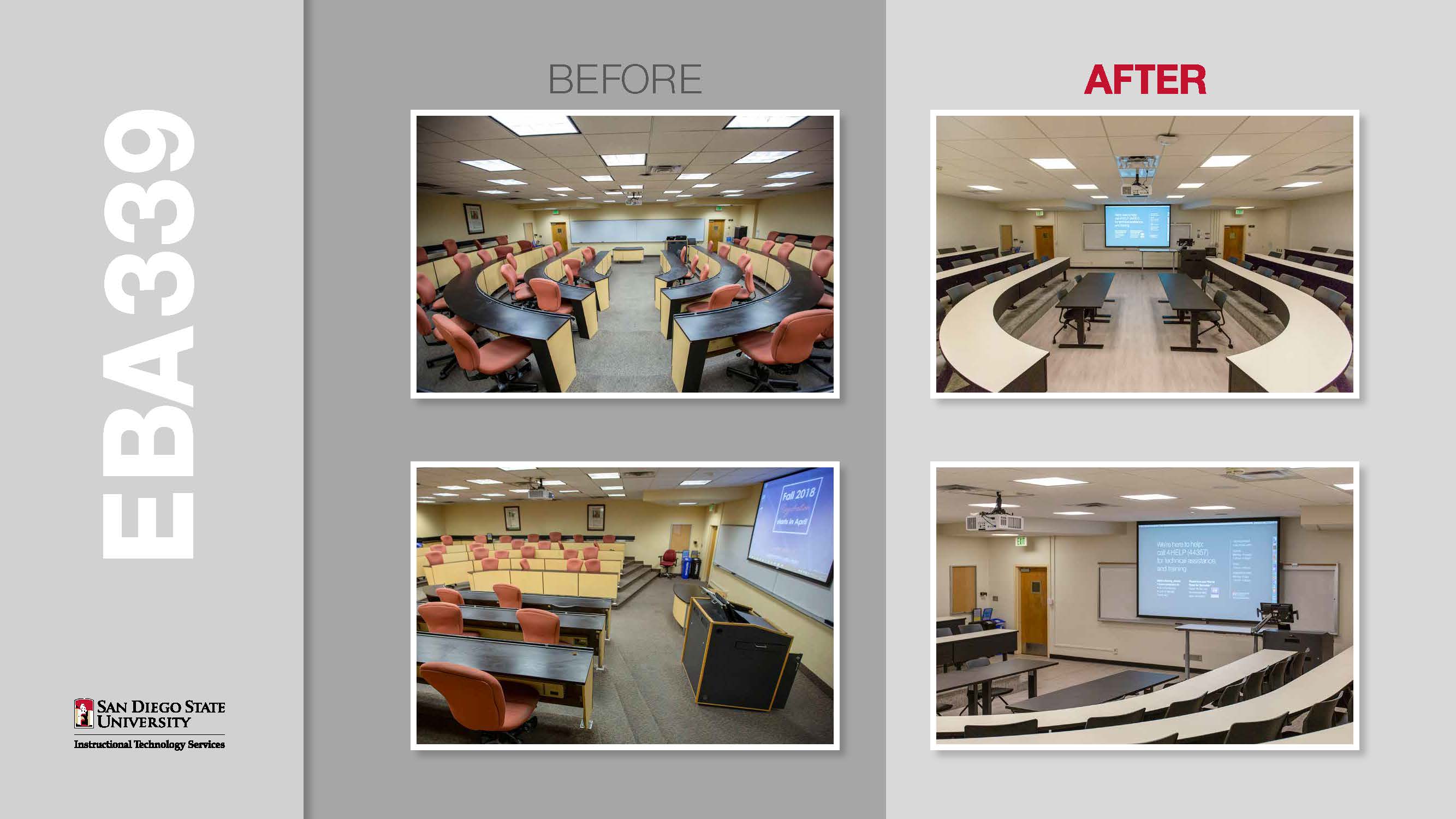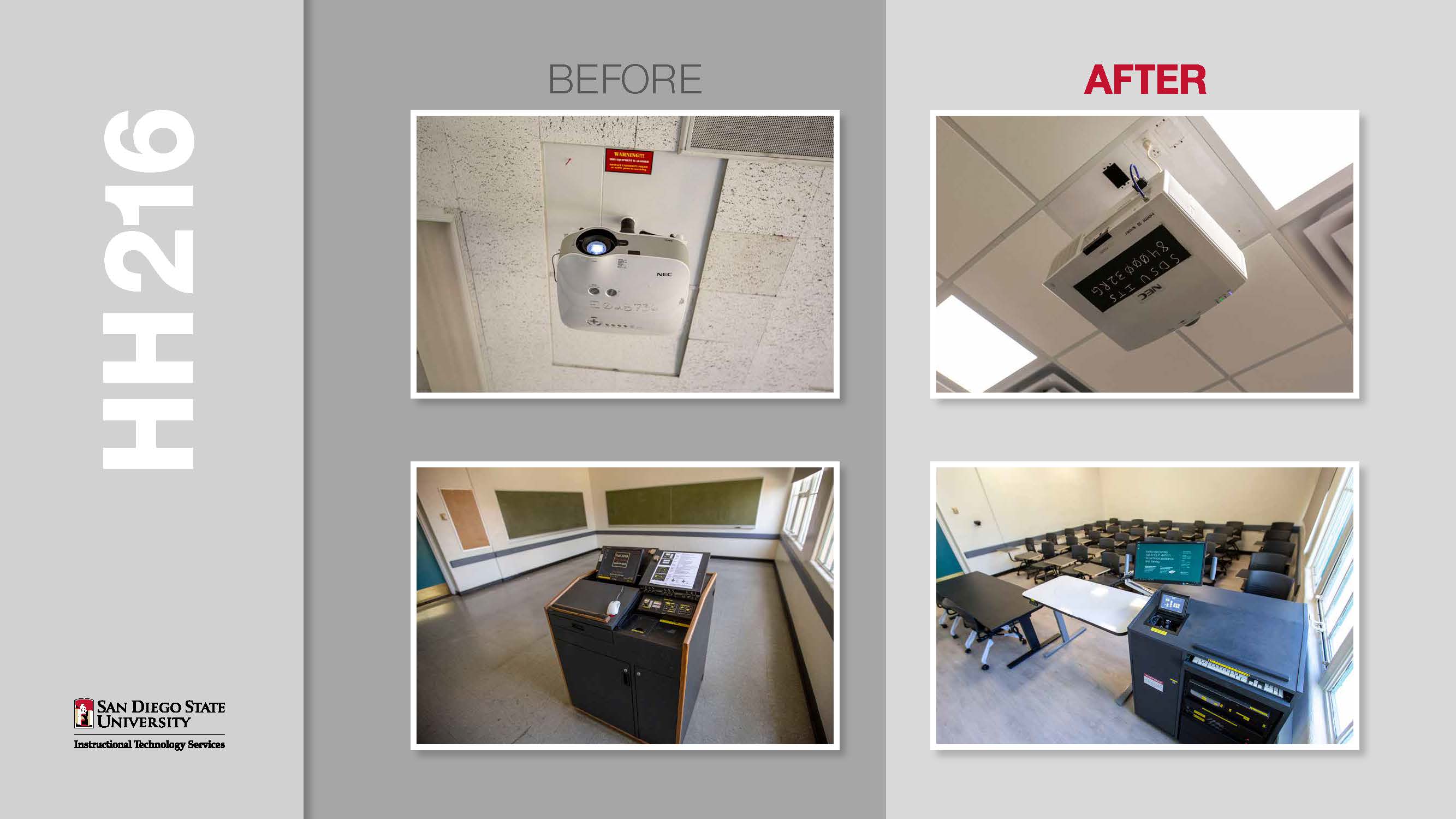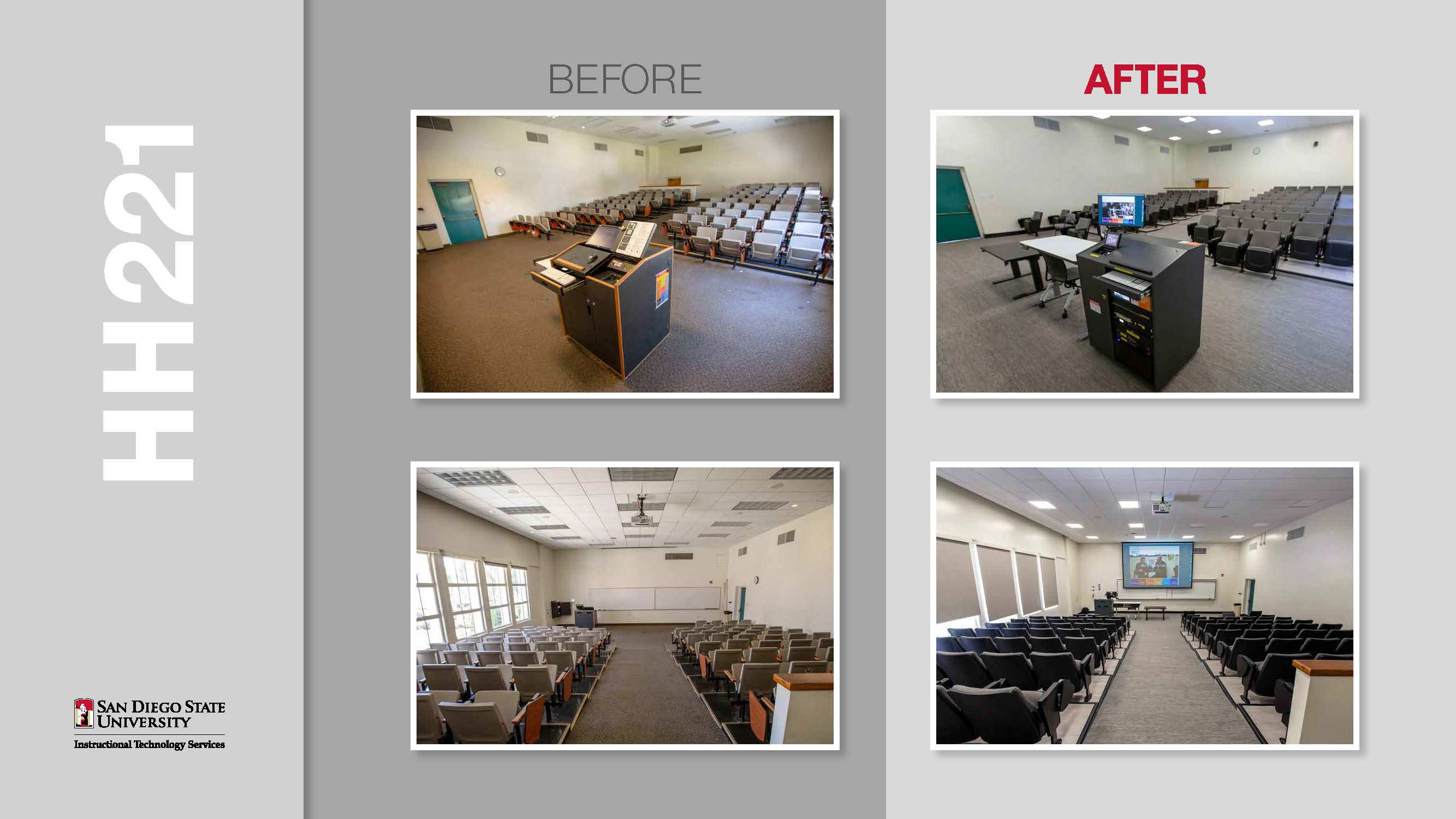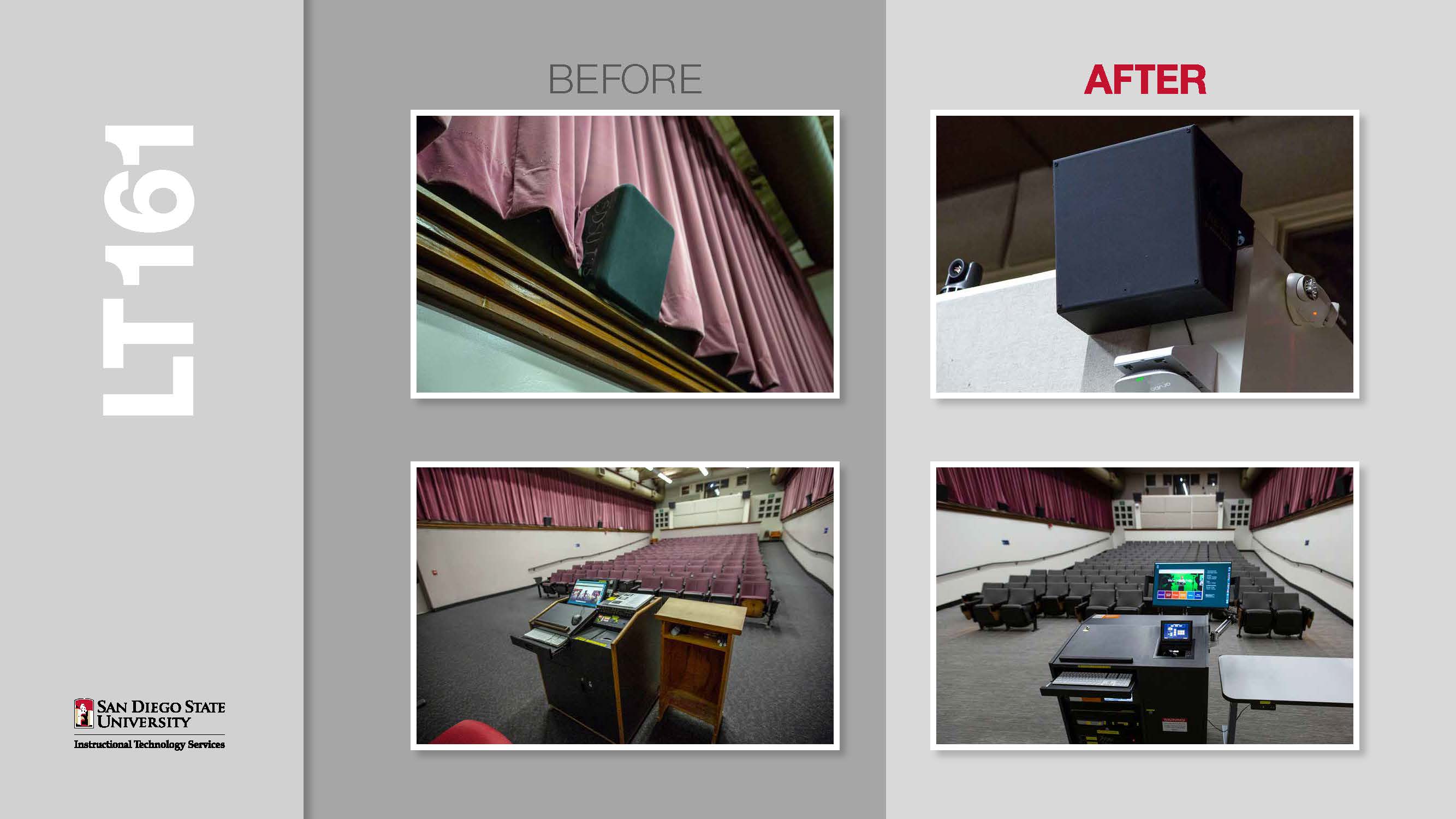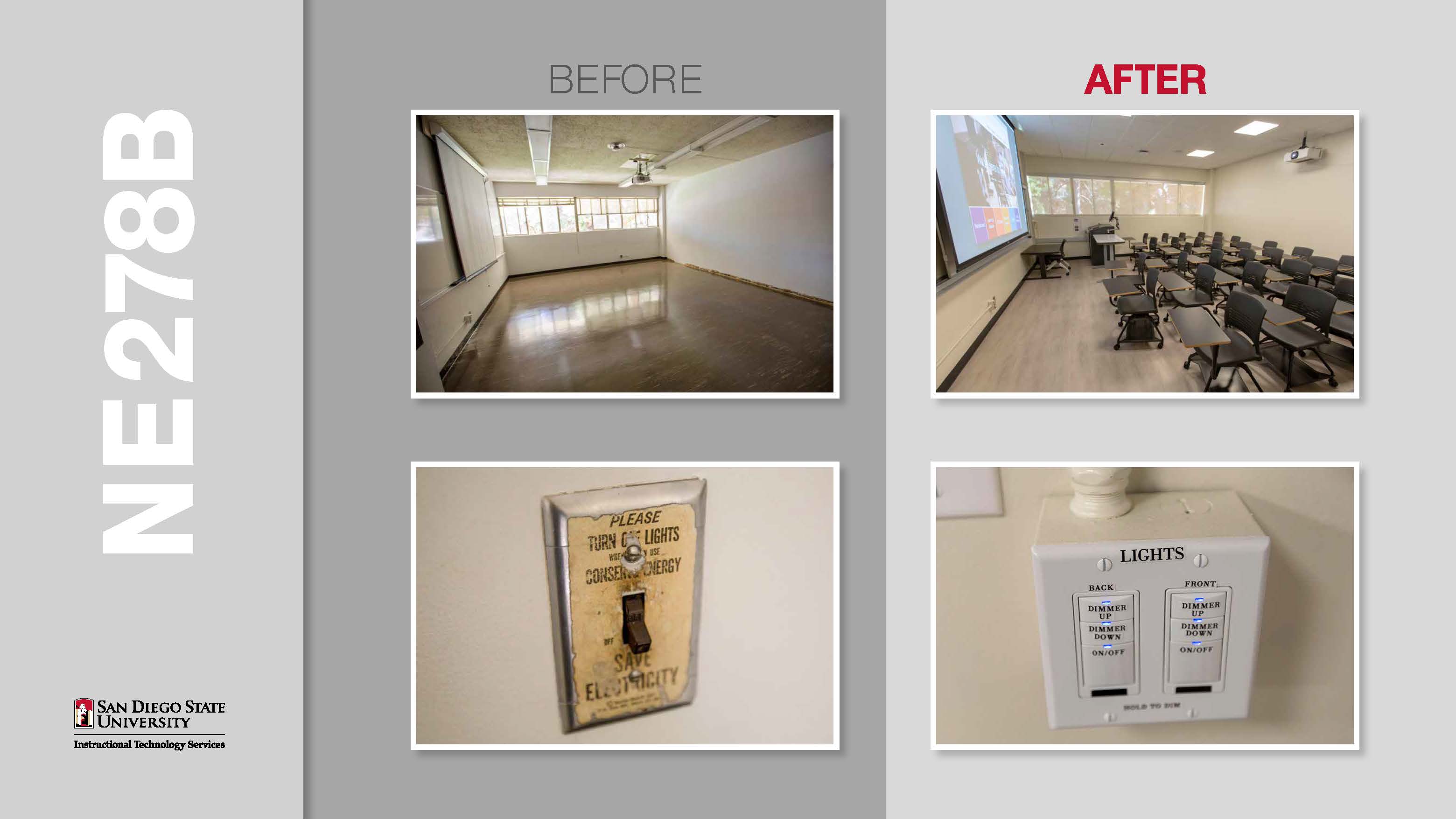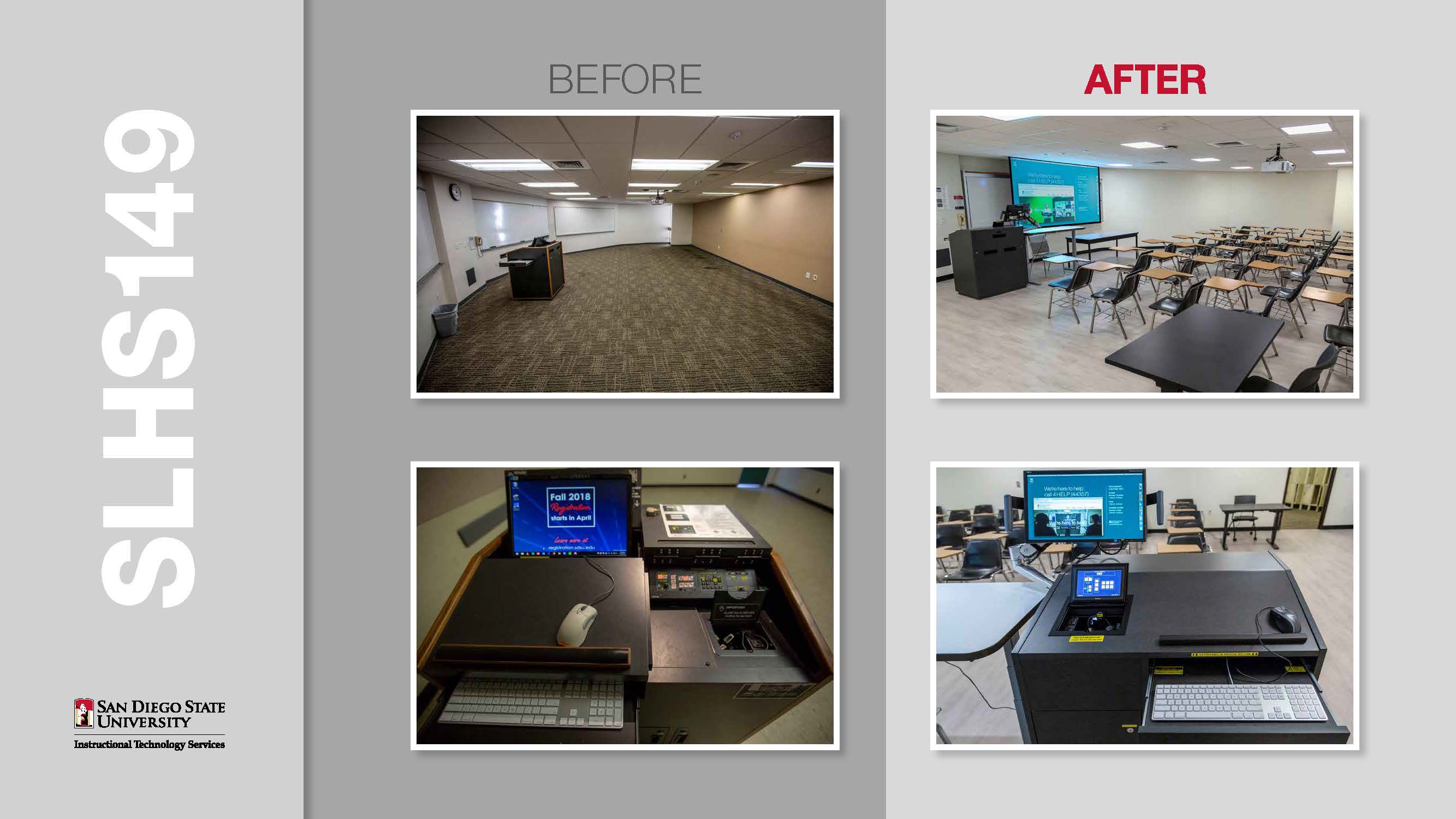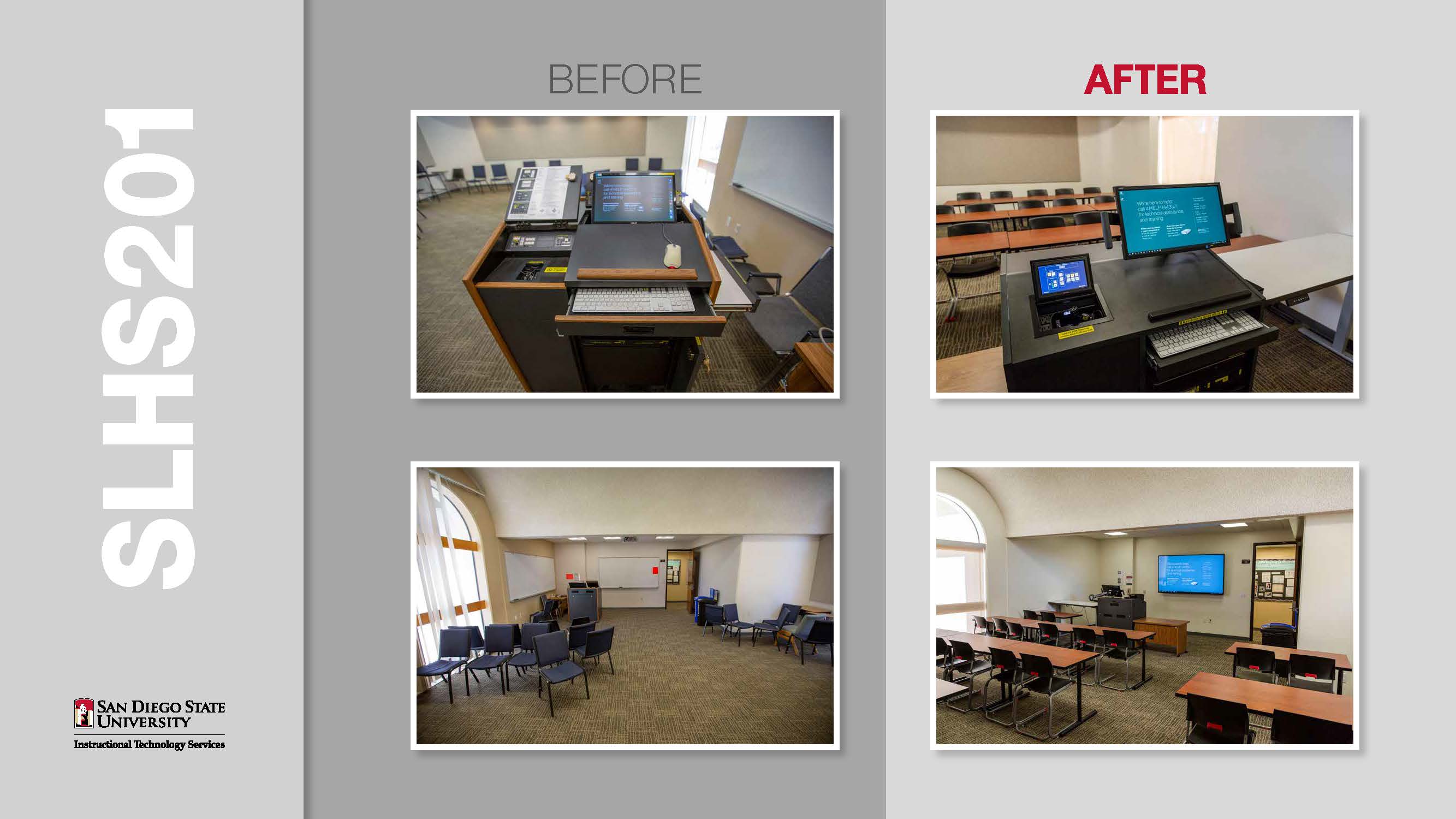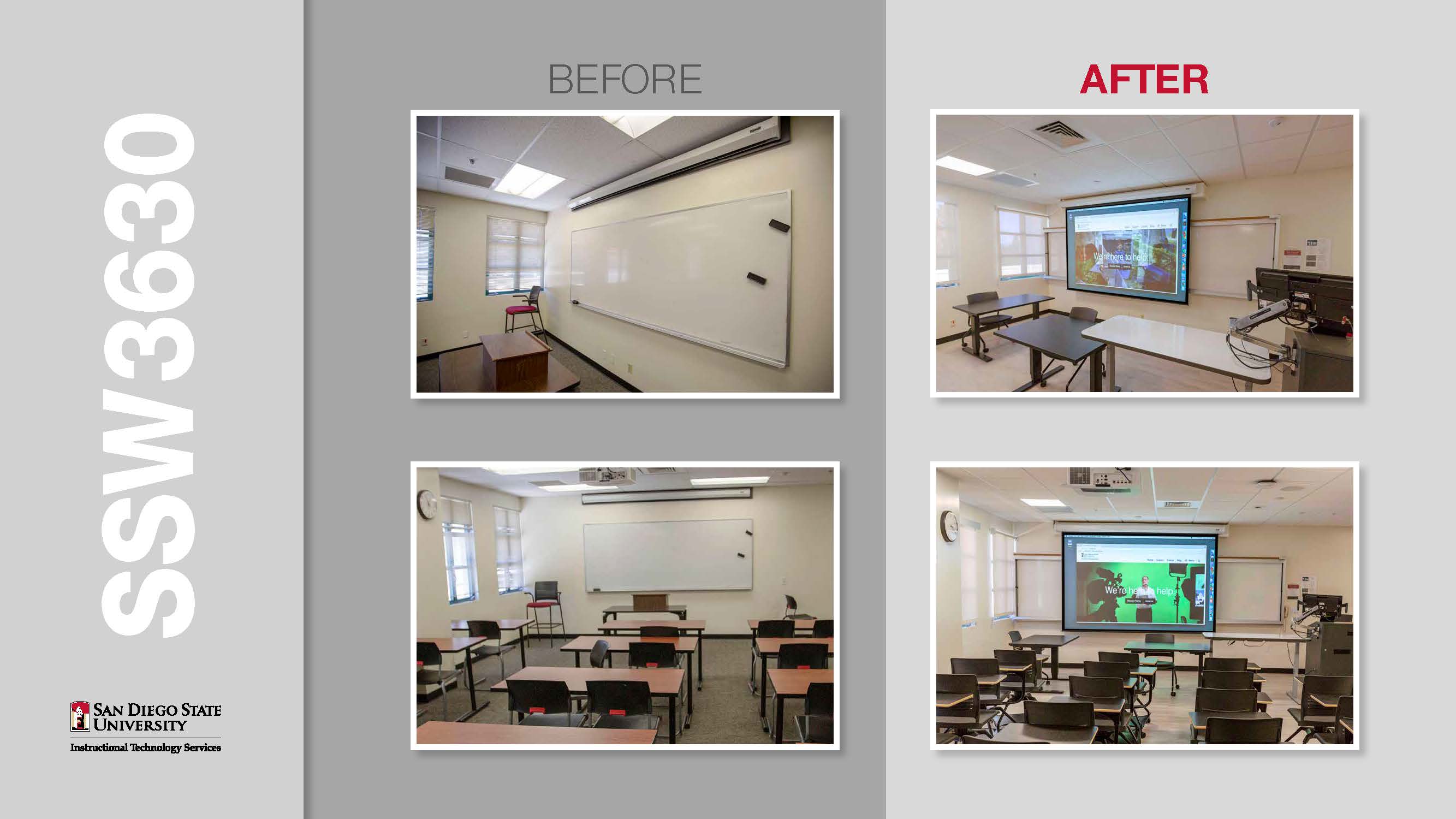 If you are still reading, you must really love classroom design! We invite you to read more highlights below about this summer's classroom refresh project, and to view the slide show of before and after photos. Additionally, these as well as learning spaces at other institutions of higher learning are available to browse via The Flexible Learning Environments Exchange (FLEXspace). Visit their website to login or request an account.
Capture Technologies: "Wait, I missed that… I wish I could hit rewind…"
Now even more SDSU students can revisit lecture content. Two of our summer upgrade classrooms are now Capture ready. Little Theater, Room 161 and Hepner Hall, Room 221 were both outfitted with Mediasite recorders and cameras so faculty can now take advantage of this technology in those historic learning spaces. Students can go back to course lectures and view lecture content, with close-ups on document camera content, or additional media that faculty may be using in their classroom. With the addition of these two rooms, that makes a grand total of 14 classrooms on campus equipped with Mediasite Capture. For more information on how you might use Mediasite Capture, please contact the ITS Capture team at [email protected].
iClicker Student Response Systems: "Hello? Is anybody out there?"
iClicker, a student response system, is now available to all faculty teaching in Little Theater, Room 161 and Hepner Hall, Room 221. iClicker technology allows faculty the freedom and flexibility to simply connect their iClicker USB device to the Smart podium instead of bringing their own base to class. More than just an attendance checker, iClicker can be used for student checks for understanding, taking polls, starting discussions, and other active learning strategies. For a complete list of classrooms that contain built-in iClicker bases, or to learn more about using iClicker in your learning spaces, please visit our audience response system page.