Since Spring 2014, ITS Faculty Support has tracked all faculty issues using a web-based trouble ticket system. All messages to our support email ([email protected]), as well as calls to our help line (594-3485) and most walk-in requests have been captured to help us provide better support to faculty by identifying common issues and anticipating instructional technology needs.
As we begin the Fall 2016 semester, the top 5 faculty questions this week have been: 1) Course combination requests; 2) Add/Remove user in my course; 3) Course restore; 4) Course availability; and 5) Course copy. Below are some tips that can help.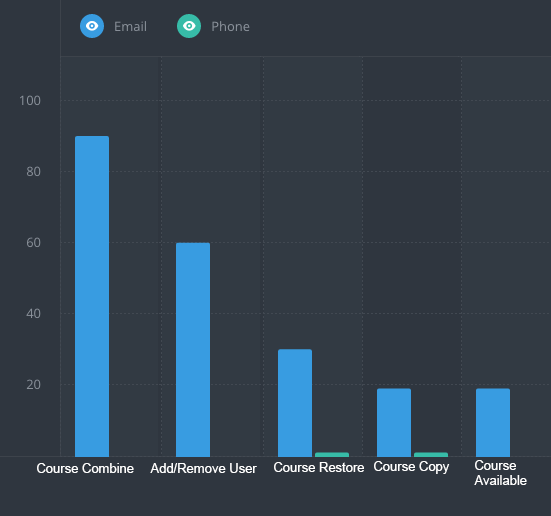 Course Combinations: If you only need to post announcements, send email, and copy content into multiple sections; we have a new solution that we will release shortly called Qwickly. If you don't need access to the individual sections, we can complete merge your courses into one.
Add users: It's so easy. Unfortunately, the Blackboard interface makes it confusing. When you go to your Control Panel => Users and Groups => Users, there is a tool for searching your EXISTING student enrollments. You must click on the unobtrusive "Find Users to Enroll" in order to add students, TAs, or other faculty. It helps if you know the REDID ahead of time. See https://www.youtube.com/watch?v=RwyJa4aCPLw
Remove users: Follow the same steps give above to the user list. Click the box in front of the user's name and then "Remove User from Course."
Course Restore: Please send your requests to [email protected] with full course ID. For example, HIST110-10-Spring2013
Course Availability: We are experimenting with a new tool that will allow you to make multiple courses available / unavailable right from one course at the menu level. For now the steps are: Control Panel => Customization => Properties => Make Available = Yes => Submit. Soon it will look like this from anywhere in Blackboard.
Course Copy: We're also looking at a tool for copying into multiple courses and sections too; but in the meantime, it's best to SELECT ALL when you copy if you want Tests and Assignments to copy and be placed in the same place in your new course as the old course.