Ku Moua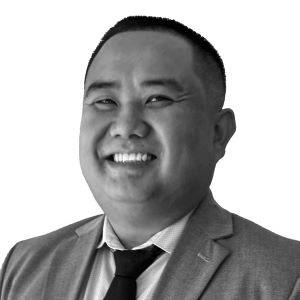 Learning Environments Support Specialist
 619-594-2003
✉ [email protected]
 AH-1133
Summary
Ku Moua joined ITS as a student assistant in March 2013 and was hired as a full-time evening support staff member in August 2016. After working two years as an full-time evening support staff, he found an ITC position at the College of Engineering, where he expanded his technical skills managing servers, computer labs, help desk support and computer management systems like Microsoft Endpoint Management and JAMF. After 4 years at the College of Engineering, he decided to return to ITS as a Learning Environment Support Technician helping the Learning Environment team with AV design, troubleshooting, and computer management and more.
Education
Associate of Arts - Liberal Arts and Sciences, Mathematics and Pre-Engineering Studies - Engineering – San Diego Mesa College
Fun Fact
When Ku's not working, you can usually find him working on cars either fixing broken parts or adding upgraded parts to his vehicles. In addition, Ku loves Off-Road activities and Smoking/BBQing meats.
Affiliations/Publications:
Extron AV Associate
Extron Control Specialist
Extron Control Professional
Microsoft Endpoint Manager Fundamentals
Instructional Technology Services
Adams Humanities, 1st Floor
San Diego State University
5500 Campanile Dr.
San Diego, CA 92182-8114